At work, I'm trying to convince people that we should auto-generate at least a suggested code name for our project names. It's an important thing for compliance and secrecy. You'd rather someone is overheard talking in the elevator about "Project Icy Gneiss" than about "the restructuring of Acme Corp".
I wanted to make the point that if you just have a small list of adjectives and nouns you quickly get a vast space of possible names – more than we'll exhaust.  But a working demo is more persuasive than logic.
I knocked this together last night: Projects-a-Plenty.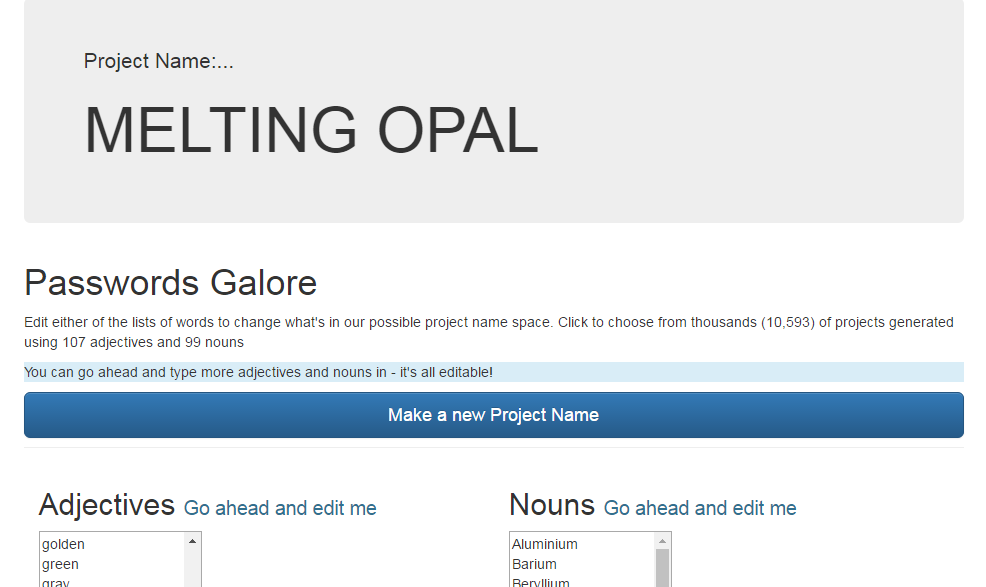 Used bootstrap & angular which is kind of overkill on something this tiny.